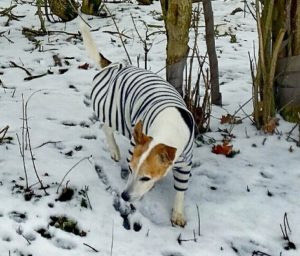 "Marianne Dorn, The Rehab Vet, has sucessfully treated several of my dogs over the years for problems ranging from cruciate ligament tears to hip osteoarthritis.
Jackal, my 15 and half year old JRT, is her latest happy patient. When Jackal presented lame with a suspected cruciate rupture and hip osteoarthritis, I was determined to find alternatives to the complex surgical options available that require a strict and long recovery regime, that's often cage-based.
Thankfully, Marianne was able treat my little old boy through a mixture of laser & magnetic pulse therapies plus a combination of tailored, enjoyable, excercises – all delivered in the comfort of our home.
Marianne is an accomplished and caring vet who's taken the time to study and apply the latest non-surgical therapies which I've seen produce brilliant results. Despite his age, Jackal is now far more mobile and flexible and back enjoying his walks in the woods and fields. What's more, an added bonus of Marianne's techniques is that I've been able to reduce his dose of NSAIDs that can cause undesirable side-effects.
If you're looking at applying a conservative management approach to treating your pet, I can thoroughly reccommend calling Marianne today to discuss the possibilties
John Thompson, owner of Jackal the Jack Russell terrier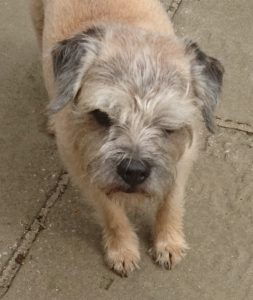 "I don't know what I would have done without Marianne!" [following successful non-surgical management of a cruciate ligament injury]
Rosemary, owner of Maisey the Border terrier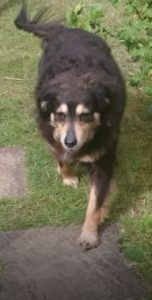 "I was really pleased with all of the practical help that Marianne gave me to help Trixie with her aches and pains. She gave us the incentive we needed to help Trixie lose some weight and professional advice for types of food to use. She is very thorough and caring."
Jill, owner of Trixie the collie crossbreed
"With such a quiet calming and sensitive approach Marianne has a lovely way with her patients. She has a wealth of veterinary knowledge and therefore it combines well with her speciality in helping animals with particular Rehabilitation requirements, I would happily recommend Marianne to anybody that wants to give their animals the best possible care and tre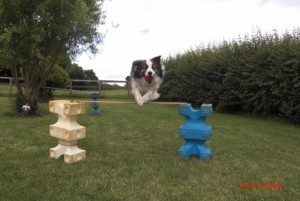 atments. She has been giving me advice and help with my dog who is now 10 years old and is suffering from diabetes and lameness issues, giving me reassurance and a positive program of rehab work for Charlie. I wish her all the best with her work and know that the animals she treats will be very much better off after their treatments."
Tina, owner of Charlie the Border Collie
"Marianne treated Ruby (labrador x springer) for a shoulder injury which was causing Ruby to limp significantly. We were worried Ruby would need a lot of surgery and /or that she might not get back to running again. Marianne has a lovely manner with both pets and owners. We were reassured by Marianne being a vet as well as an animal physiotherapist. It also really helped that Marianne came round to our house and saw Ruby's daily habits and came out on a walk with us. We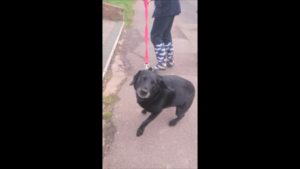 had been advised by a vet to 'reduce; Ruby's exercise but it wasn't until Marianne came to visit us that we realised that that meant literally just a slow 5min walk to the corner (which was a hard task for a dog used to running for 45mins a day) and Marianne was able to show us exactly how to walk her using a double lead and harness etc. It was a tough 9 months, being very strict about Ruby's exercise but it was definitely worth it. Ruby is now back to running off her lead and enjoying life and we couldn't be happier for her
🙂 I had never heard of dog physiotherapy before, but I thoroughly recommend it, and I particularly recommend Marianne"
Lowri, owner of Ruby the Labrador retriever x springer spaniel
"Six months ago my little 8-year old Cairn terrier, Charlie, ruptured the cruciate ligament in her back right leg. She is a very active and playful little dog and I wanted her to have the very best treatment possible to aid her recovery. Marianne has certainly provided that, far more than I could ever have imagined! Charlie has done brilliantly under her care and guid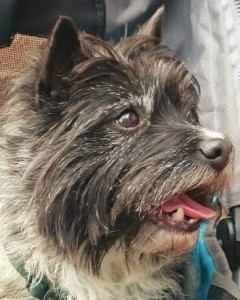 ance and is now running about and playing almost as much as before – it's a joy to see her! Marianne's gentle approach and patience (Charlie hasn't always collaborated!), her expert knowledge and her use of different therapies and techniques, her clear explanations and detailed recommendations for rehab work for me to do with Charlie between sessions, plus practical advice re diet, helpful equipment, etc. – all these have been invaluable! I am so grateful to her for all she has done and I cannot recommend her highly enough! Thank you, Marianne!"
Audrey, owner of Charlie the Cairn terrier
"Marianne has really worked wonders with Zuri. Zuri had undergone Cruciate Ligament surgery and the recovery didn't go to plan. I was referred to Marianne as Zuri had lost almost all muscle tone in the limb and wasn't using it correctly. Marianne has really guided me through the rehab and now my Princess is fully on the road to recovery.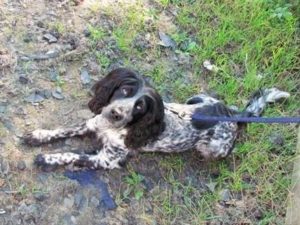 There is still a little way to go, but all physio treatments have finished and Marianne has provided me with future exercises and I can see the amazing job that she has performed. Really pleased to have my girl back and running."
Karen, owner of Zuri the spaniel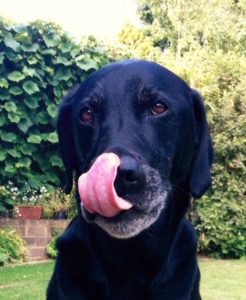 "Marianne has been a great help to us and our Black Lab,Jack. He had been suffering spasms of acute pain in his back. A NSAID helped with managing the pain but Marianne has helped enormously with his mobility. On each visit she uses various gentle techniques and also makes a thorough assessment of his gait in a variety of situations and locations. She also takes videos at intervals to study and compare. We have been given instruction in techniques we can use ourselves and a full update on progress at each visit. As a result Jack is happier and bouncier than he had been for a long time."
Linda, owner of Jack the Labrador retriever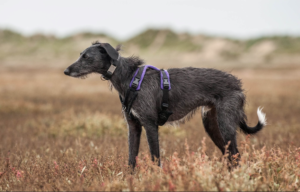 "Marianne treated our whippet x Sid last year after he cut a tendon and was still not able to walk properly. I can't recommend her enough. She made him feel more than comfortable and gave us great advice and support to help in his recuperation. It didn't take long before he was back to his full 'whippet' self!"
Kim, owner of Sid the whippet-crossbreed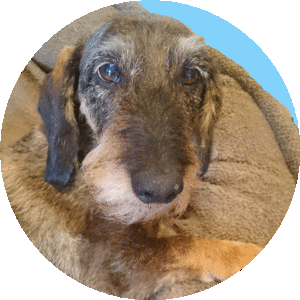 "Marianne is working with two of my dachshunds. Since the treatment they have significantly improved and are much happier. Marianne has also provided me with a number of techniques to continue treating my dogs at home."
Cecilia, owner of Heidi, Millie and Florence